To participate all you have to do is:
•Share "teaser" sentences from somewhere on that page
•BE CAREFUL NOT TO INCLUDE SPOILERS! (make sure what you share doesn't give too much away! You don't want to ruin the book for others!)
*****************************************
I am a HUGE fan of Christina Lauren. They are definitely in my drop everything and read category. And honestly, Christina and Lauren are just lovely ladies. I had to opportunity to meet them on the Belles on Wheels tour, and now I want to read everything they write even more! SUBLIME is their first trip into the YA world. And, sweet baby banana pants (my 5 year old's favorite saying), the cover is simply gorgeous!
"You mean the part where you asked me to stay away and here I am, finding you in the middle of the night?" (page 50)
Hee-hee! I love that line! Don't forget to add Sublime to your TBR!
SUBLIME by Christina Lauren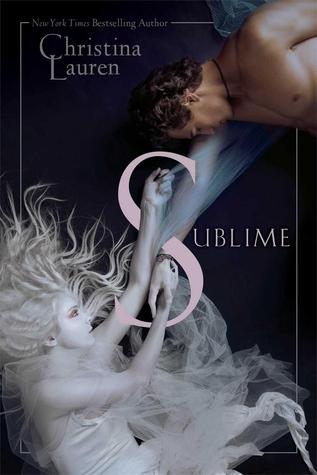 True love may mean certain death in a ghostly affair of risk and passion from
New York Times
bestselling duo Christina Lauren, authors of
Beautiful Bastard
. Tahereh Mafi,
New York Times
bestselling author of
Shatter Me
calls
Sublime
"a beautiful, haunting read".
When Lucy walks out of a frozen forest, wearing only a silk dress and sandals, she isn't sure how she got there. But when she sees Colin, she knows for sure that she's here for him.
Colin has never been captivated by a girl the way he is by Lucy. With each passing day their lives intertwine, and even as Lucy begins to remember more of her life—and her death—neither of them is willing to give up what they have, no matter how impossible it is. And when Colin finds a way to physically be with Lucy, taking himself to the brink of death where his reality and Lucy's overlap, the joy of being together for those brief stolen moments drowns out everything in the outside world. But some lines weren't meant to be crossed…